Path to Transcendence Album Review by "The Versatile Virgo"
I am extremely proud of what I accomplished with Path to Transcendence.  Reading reviews like the one by The Versatile Virgo reinforces that my efforts and hard work have not gone unnoticed.  Much gratitude to all that have taken to the time to listen to my creation.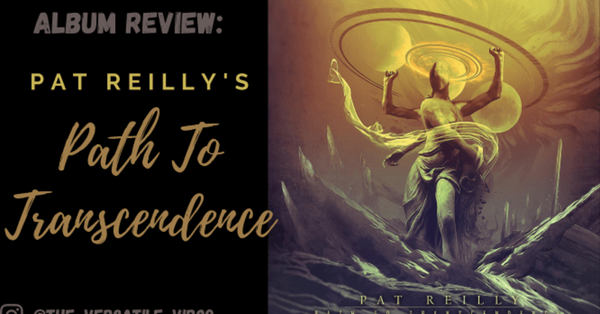 Here is a snippet!
It's not very often that we are graced with a solo record where the guitar is the primary focus. For some, it could be challenging to hook new fans without radio ready, catchy choruses on every song. Pat Reilly, however, doesn't have that problem.
The first five songs on the album do not have any vocals, but honestly, they don't need them. The guitar riffs are so melodic throughout that they completely engulf you, and this is first experienced in the opener, "Between Two Worlds". If Killswitch Engage and Amon Amarth came together, this is what it would sound like. Read More...